Servers.com
Servers.com is an automated and standardized hosting platform for small to medium scale business customers (SMB).The platform offers great diversity of service formats in one package, which gives the customers all the needed solutions and business tools under one roof, including flexible targeting and service pricing based on user's action data analysis.

Metaquotes
MetaQuotes Software Corp is a leading provider of industrial software products for financial markets. MetaTrader trading platforms are currently used by more than 600 brokerage companies and banks all over the world. For almost 15 years the company has been rapidly developing through solving increasingly complicated tasks. We employ only the most advanced technologies and engage the best experts to make sure that our products today, are better than yesterday.

HotForex
HotForex is an award winning forex and commodities broker, providing trading services and facilities to both retail and institutional clients. Through its policy of providing the best possible trading conditions to its clients and allowing both scalpers and traders using expert advisors unrestricted access to its liquidity, HotForex has positioned itself as the forex broker of choice for traders worldwide. Operating under the brand name "HotForex", HF Markets Europe Ltd. is authorized and regulated by the Cyprus Securities and Exchange Commission (CySec) and the Company holds a Cyprus Investment Firm license with number 183/12 and that the Company may freely provide cross-border services in other Member States and Third Countries.

Ecommpay
ECommPay is FCA Authorised Payment Institution (API) with extensive experience in providing innovative payment services to leaders of the e-Commerce industry. Dedicated to finding the optimal payment solution for any sphere of business, ECommPay immediately assigns a Personal Account Manager to each new client, who monitors their progress and tailors in-house technologies to best suit the client's individual needs. ECommPay has amassed a wide selection of popular products to improve every aspect of doing business online.

Floralink Suppliers Ltd
For the past 16 years, Floralink has had the biggest market share in Cyprus in the production and importation of plants, with nurseries in Zygi, Nicosia and Limassol. Today, the brand is revitalized and ready to meet every need in both retail and wholesale forms, offering a wide selection of indoor and outdoor plants, as well as garden decorations, wedding décor, fertilizers and garden tools for both professionals and those who just have a love for nature and gardening!

Sportluxe Handmade Outfit
Nominated this year in the category of the 10 best and most favorite brands for the awards given by the international dance community in Los Angeles (PWN AWARDS), Sportluxe has monopolized the outfit of the girls that deal with dancing, yoga, pole dancing and aerial arts. With special features, the unique designs and prints, and being exclusively hand-made with high quality fabrics, Paradise Chick is rightly recognized internationally as the most innovated Sportluxe outfit which designed the "Sticky Leggings" and elevated the pole training to next level.

Exness
Exness was founded in 2008 and is recognized today as one of the industry's leading forex brokers. Products offered by Exness include FX currency pairs, precious metals and CFDs, which can be traded via the industry's most popular trading platform, the MetaTrader 4. Exness boasts some of the industry's best trading conditions, including tight spreads, high execution speed and direct access to interbank liquidity. In addition, the broker offers a variety of trading tools and analytics which optimize the trading experience, instant withdrawal of funds and numerous account types to suit all kinds of investors.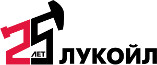 LUKOIL CYPRUS LTD
LUKOIL CYPRUS LTD started its operation in Cyprus in 2002 and Company is considering being one of the biggest representatives of Russian business in the Republic of Cyprus. Total amount of employees and associates of the Company are 250 people. Investments in network development and business amounted to more than $ 40 million and the annual turnover of the company amounts to $ 80 million in average. The main activities of the Company are retail sales of petroleum products and packaged lubricants. It is about 10 % of the total retail sales of petroleum products in the domestic market of Republic of Cyprus.
LUKOIL focuses on engineering, design and maintenance of Petrol Stations, therefore their Stations are multifunctional complexes and include car washes, shops, cafes, electronic payment systems and other advanced services. All Petrol Stations meet the current requirements for quality and safety of the European Union.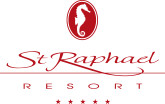 Saint Rafael Hotel and Resort
Saint Rafael Hotel and Resort is a jewel in the crown of Cyprus tourism landmarks. It is annually visited by thousands of travelers seeking to experience Cypriot hospitality. Being located in Limassol, an important logistics and trade hub, Saint Rafael is also a regular home away from home to business visitors and a host to on-the-move corporate conferences.
Media sponsors